2019 EC Day Joint Activity - Amateur video competition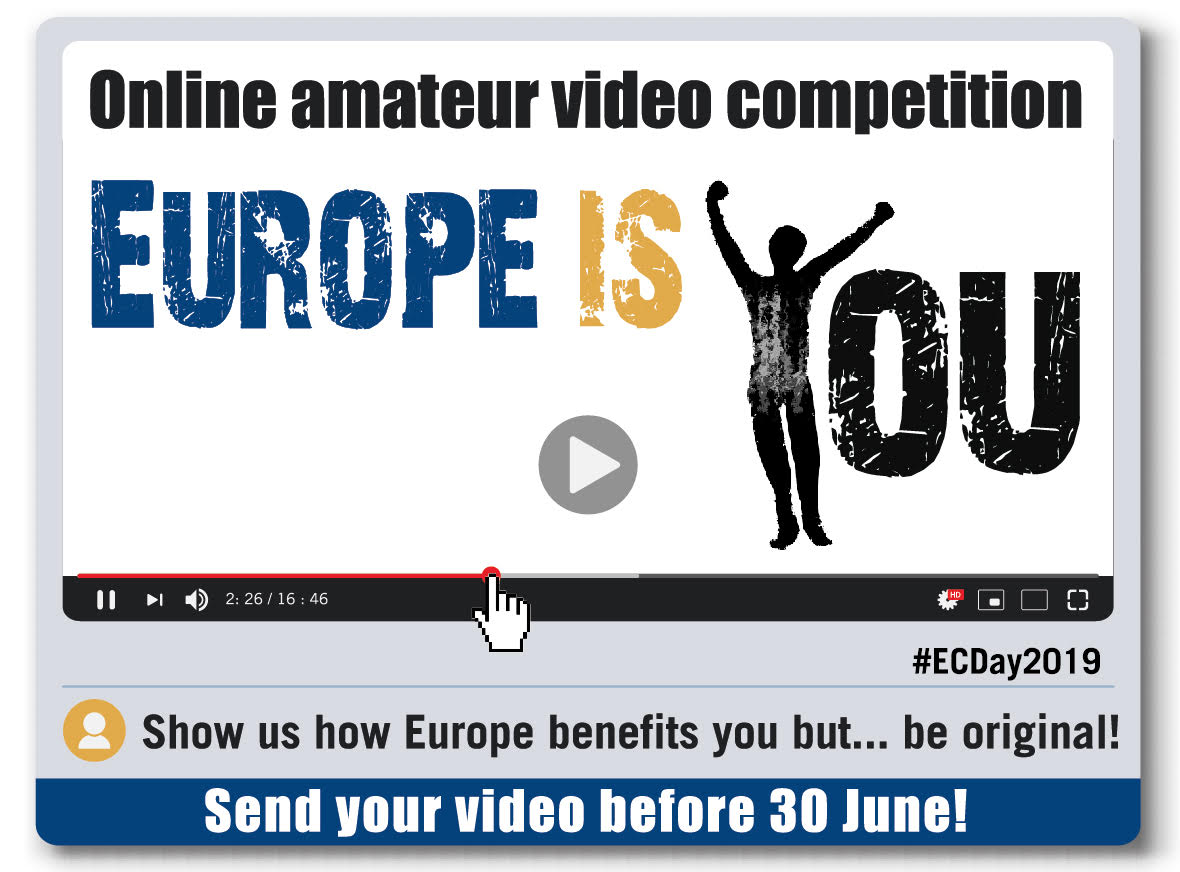 Participants will have to make a very short video (maximum duration: 40 seconds) responding very briefly to the question: "Why EUROPE IS YOU?" (how Europe benefits you), which is the slogan of the EC DAY 2019 campaign.
The video competition will take place from 13 May to 30 June 2019. In July, the jury will select the finalist videos. The final winner will be selected by the people attending the EC Day local event of Interreg-IPA CBC Programme Bulgaria - Turkey in September. The winning video will receive 2 smart watches and an official award (certificate) acknowledging this recognition.
Don't forget the hashtag #ECDay2019 and reference to the video's author(s) as well as the mention: @CooperationDay.
The Terms of Reference (ToR) are available HERE. The document consists of an explanation for the organisers and three annexes: 1) The Terms of Reference itself, 2) The written application form, and 3) An authorisation sheet (in case the participant is under 18 years old).