EUROPEAN COOPERATION DAY 2017 – "Ride to the Wild across the Border"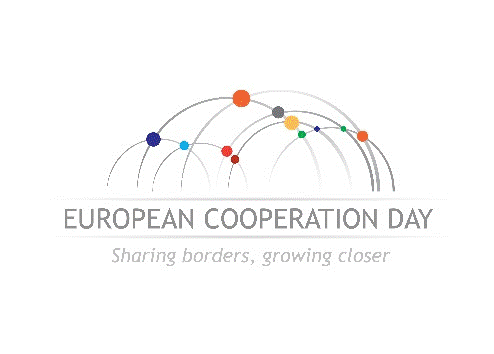 For a sixth consecutive year, the celebration of the European Cooperation Day took place all over Europe. The initiative aims to present to the public the achievements of the cooperation between the European countries and regions.
On 21 September 2017 in Kiyikoy, Republic of Turkey, the Cross-border cooperation Programme Interreg-IPA Bulgaria - Turkey 2014-2020 organized a bike-hike-canoe exploration trip "Ride to the Wild across the Border".
Mrs. Beyza Turan - Director of Financial Cooperation Directorate at the Ministry for EU Affairs of Republic of Turkey (National Authority of the Programme) and Mrs. Maria Duzova, Director of the Directorate "Territorial Cooperation Management" (Managing Authority of the Programme) opened the event at Balkaya. Among the official guests were also: Mr. Stanislav Dechev, District Governor of the District Administration Haskovo, H.E. Nadezhda Neynsky, Ambassador of the Republic of Bulgaria in the Republic of Turkey, H.E. Ambassador Christian Berger, Head of EU delegation in Republic of Turkey, H.E. Ambassador Mr. Selim Yenel, Undersecretary of Ministry for European Union Affairs of Republic of Turkey and Kırklareli Governor Mr. Orhan Çiftçi.
Specialists from the Kirklareli District Directorate of Culture and Tourism presented the potential for eco-tourism development in Kiyiköy and the region. The project partners of subsidy contract "TOGETHER: Common cultural and historical heritage beyond the borders", funded under the Programme, presented their investments in vital improvements of the two key tourist sites, namely Rock monastery St.Nicolas - Kıyıköy, from Turkish side and the medieval fortress Aquae Calidae-Therma, near Burgas from Bulgarian side. After the official opening, the participants from the cross-border region had the opportunity to reach the natural, cultural and historical landmarks of Kiyiköy "riding" the most environmentally friendly mode of transport: bicycles, canoes and walking. The visit to the St. Nicholas Monastery, the Ancient Fortress Wall and the tour around the Old Town impressed all the guests of the event. The trekking route in Kasatura Nature Park was difficult, but the participants were satisfied with the final scenic view - the sea caves cut in the coastal rocks.
The most exciting and expected part of the program were - canoeing in the Papuch River and the bike tour in Kiyikoy. The celebration was closed at the beach with a lot of good mood and dances.
All the guests were invited to learn more about the Programme and the European Cooperation Day initiative at the event Info Point, where the Programme representatives distributed a variety of information materials and promotional gifts - to remember the unforgettable day.
All participants are invited to a photographic challenge on the Facebook page of the Programme: www.facebook.com/BulgariaTurkey/ - the Photo and Video Contest. They can show what they saw and what they have experienced during this year's European Cooperation Day.